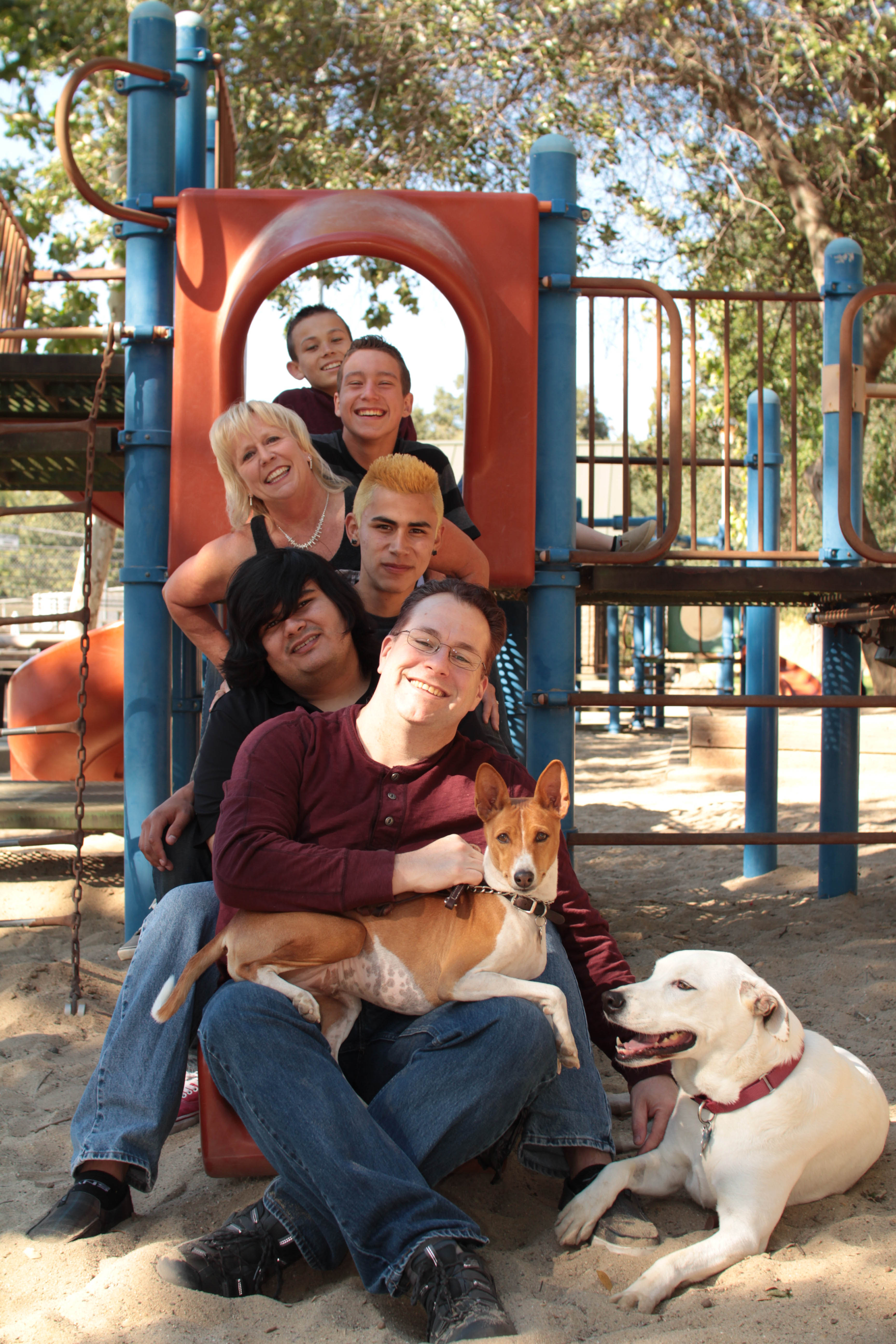 Everson Psychotherapy, Inc. is a corporation that provides psychotherapy to people in the Greater Sacramento and Placer regions. Therapy and ownership of Everson Psychotherapy, Inc. is provided by Michael "Mike" Everson, who is a Licensed Marriage and Family Therapist in private practice with the Board of Behavioral Sciences with license LMFT #97556. After two years of experience as an MFT Trainee and Intern at Life Practice Counseling Center, in February 2015 Mike started practicing under HOPE Counseling Center as he finished his MFT internship until in December 2016 he was fully licensed. In June of 2018, Mike took the leap into Private Practice, and runs his own practice with offices in Carmichael and Roseville, as well as offering HIPAA secure video Telehealth from either office. Additionally, Mike has supervised pre-licensed Associate MFTs and has provided communication training to businesses in the Greater Sacramento area. In December of 2020, Mike decided to change his business to an S-corporation to provide additional mental health possibilities and growth in the future; thus, Everson Psychotherapy, Inc. was incorporated.
In addition to being an LMFT Mike has life experiences that sets him apart from others having worked within helping professions for over 27 years. Therapy is an awesome venture as you step into it with both feet. Mike stepped into get his own help nearly 30 years ago and through many different seasons in his life, counseling, friends, family, and his faith all have helped him grow and heal from the past that often still operates in the present. He is a therapist that definitely knows the value in psychotherapy and is a person that knows what it's like to sit on the other side of the therapy room. Through therapy with Mike his hope is you will find similar help he has experienced.
Mike has ample experience working with adolescent boys (age 12 and older), young men, men, couples, parents, and families, yet Mike is willing to work with all people (though it is ethical to refer you to someone else if he believes another therapist could serve you better or there may be a conflict of interest when already working with a related client). He has found he connects well with those dealing with compulsive behaviors, anxiety, trauma, anger, depression, sexual issues, life challenges, adolescent issues, parenting issues, issues of faith, and marital or couples issues.
There are several models to practicing psychotherapy. Mike finds employing pragmatic psychodynamic psychotherapy, person centered therapy, and experiential theories to be the most helpful for the clients he counsels. Mike has been trained in Eye-Movement Desensitization Reprocessing (EMDR) and Brainspotting to help people with varying forms of trauma, compulsive behaviors, negative core beliefs, and anxiety. Mike continues also to hone his skills with Emotionally Focused Therapy (EFT) to provide couples and families opportunities to experience deep healing through learning to communicate vulnerably and authentically. Though thoughts are important and behavior helps us learn things about ourselves, understanding how we relate to people with our past and present emotions and unconscious motives can give us insight on how to change and heal. Mike tends to take an empathetic approach in trying to hear not just your words, but your non-verbal and heart communication. Often, just helping you listen to yourself through slowing yourself down through mindful breathing and active listening opens up new ways to view yourself or those around you. As well, providing you tools to do something different from insight gained should provide different and more helpful outcomes.
Mike enjoys the challenge of helping you see the strengths and assets you already possess, while also believing many of those strengths come into play through increasing your social connectedness with others. He believes much of therapy takes place not just in the 45 minutes you meet each week with him but in-between sessions as well. When working with couples Mike uses emotional focused and unconscious dialoguing interventions that help partners hear the other's heart, not just their words, learning to listen to understand versus listening to respond. While with families you'll find him very experiential, helping families experience each other in new ways that brings health and wholeness to the whole family system. While more geared toward psychodynamic and experiential, Mike can employ interventions from other therapy models, such as cognitive-behavioral, dialectical behavioral, existential, structural, narrative, etc., in order to assist you where you are at and where you believe you need to go.
Who can seek therapy from Mike? Anyone! His education, continual training, and experiences have set him up to work with many people groups, cultures, faiths, and world views. As well, Mike wants to make sure you get the best therapy, so if for some reason he believes you'd be better served by someone else, he is open to sharing that and referring you to those therapists he has experience with. Mike values his Christian faith yet in counseling your values are what he will work with as those are the values you live with; in fact, Mike's Christian faith excels his ability to work with you where you are at regardless of your values being different or similar from his. Mike has learned to live in grace and let others walk in gracefully in their own path.
Mike holds a Masters of Science in Counseling, Marriage and Family Therapy emphasis from the University of Phoenix, Sacramento Valley Campus where he graduated with the honors of a 4.0 GPA. He also holds an Adult Education Teaching Credential, Basic Education & Sociology from California State University, Sacramento. He received his Bachelors of Science in Psychology, with a Minor in Religious Studies, Christian emphasis from the University of California at Davis. Mike worked over 23 years serving adults with developmental disabilities as an Adult Vocational Teacher and as the Associate Executive Director at the non-profit Southside Art Center (
www.southsideartcenter.com
; now called Southside Unlimited). Mike also served for nearly 20 years as the Advisor and Administrator for
People First of California, Inc.
, a statewide non-profit agency run by and for people with developmental disabilities. Mike served as an LMFT and the Program Manager of
HOPE Counseling Center
providing Human Resources, Oversight, and Training for the staff there from December 2016 until August 2018.
Mike lives in the greater Sacramento area with his amazing wife. Mike has been honored to raise four amazing sons and was blessed to experience the joys of adoption in raising these sons. Mike now also gets to enjoy being a grandfather to 2 grandsons. Mike enjoys paint-balling, hiking, reading, camping, and being active with his church. Mike, along with his wife Lynnae, have a heart mission to reach out to youth and young adults who desire to know they are valued people on this earth. To that end they have been active most of their lives with youth and college-age ministries, care-counseling ministries, prayer ministries, foreign short term missions, crisis chaplaincy, foster care volunteering, and adoption. Though you may only see him in the therapy office, know there is a fantastic wife and supportive family and friends behind him who in addition to his faith in God has helped him to be the man and therapist he is today, to which he is continually thankful for!